Saturday, October 27, 2018
The Fall Home Harvest… why fall is a great time to buy your home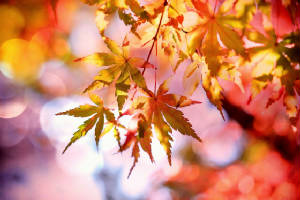 You've probably heard that spring is the busiest home buying season and, while true, it doesn't mean that buying in its sister season of fall isn't a great option. Fall not only ushers in a new crisp and cool season but also brings several benefits for home buyers looking to purchase.
With so many families focused on settling back into the school year, there are less buyers in the market actively looking for homes in the fall. This means reduced competition from other buyers and a better negotiation position with sellers who aren't seeing the strong activity and interest in their home.
All of those homes listed in the spring and summer season that didn't sell means serious sellers who are ready to negotiate and sell their homes before the holiday season and year end. Sellers who have survived the busy season are now facing a slow down in buyer activity. This, coupled with an ongoing desire to move on to their next chapter puts buyers in a strong position to negotiate with these owners.
For you, as a buyer, buying before year end means tax advantages for this fiscal year. Home owners can take tax deductions for mortgage interest, real estate taxes and home improvements. In addition, you can receive credits for qualifying energy improvements made to your new home.
As you think about home improvements for your new home, buying in the fall also offers you one of the best times to purchase new items. According to Consumer reports, December is the best time of year to get great deals on major appliances, cookware and tvs to help you outfit your new home.
With all these great benefits of fall home buying, now is the time to take advantage of strong home inventory and perfect fall home shopping whether to find your new home. Call our Outer Banks Realty Solutions team today at 252.261.9003 to schedule time for us to show you the great options on the market.
1:46 pm edt
Not every task should be a DIY…. Why working with a REALTOR to buy or sell your home is the right decision.
In today's high tech world, it seems every type of information is available at your fingertips, including home listings, property tax information and neighborhood details. So with all of that information out there, why do you need a REALTOR?
Whether you are selling or buying, working with a REALTOR gives you a professional on your side, helping make sure your interests are protected in every aspect of the deal. Just as you wouldn't diagnose and treat yourself for an illness despite all the options outlined on the internet, you shouldn't manage your home search or sale based on what you've learned on a few websites. You need a REALTOR.
A home sale or purchase is one of the largest financial transactions in most individuals lives and it comes with an often overwhelming amount of information. REALTORS provide a partner to help you digest all of the information and their expertise and experience help to guide you in the buying & selling process. Every North Carolina Realtor has been trained in the details of real estate contracts so that we can help you understand each detail of your offer to purchase or listing agreement, taking the confusion out of the complex legal documents involved. In addition, REALTORS are trained in negotiation strategies and tactics and their assistance has been shown to net sellers more money for their home than listing as a For Sale By Owner (FSBO) per the National Association of Relators 2017 annual survey. Real estate professionals can also help you understand the findings of inspectors and often recommend contractors who can assist in addressing any issues to make sure all areas of concern are addressed prior to closing a deal. Realtors have access to a wealth of information and tools on available and "coming soon" listings as well as many other details on rental history, neighborhood comparables, school districts and tax information to give you the most comprehensive market perspective.
In summary, REALTORS are trained to be your partner throughout a selling or buying motion and provide invaluable resources, experience and data to make sure your real estate transaction goes smoothly and provides the best possible result for you and your family. When thinking of buying or selling your next home, be sure to contact our REALTORS at Outer Banks Realty Solutions and let us partner with you as you begin your next real estate chapter.
1:01 pm edt